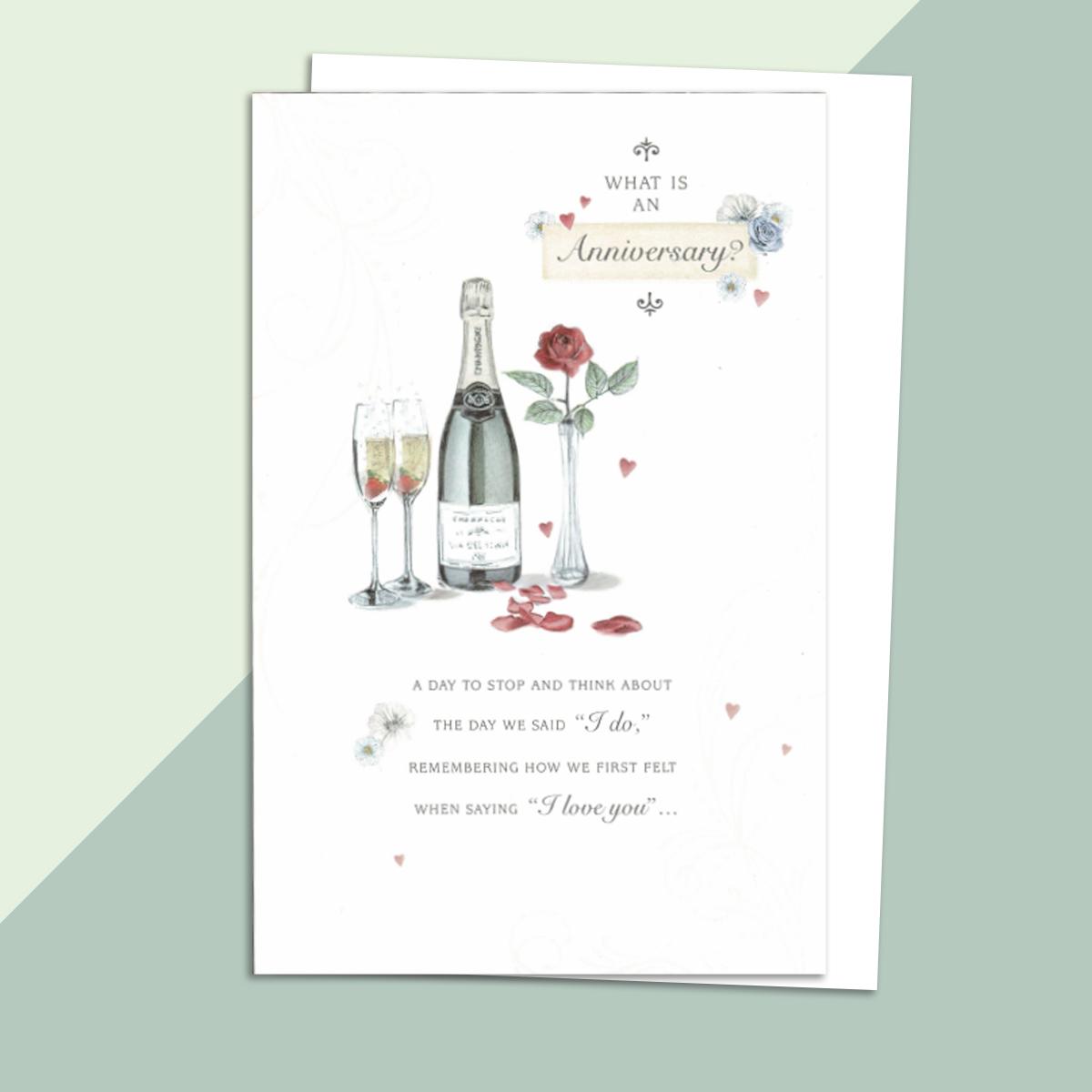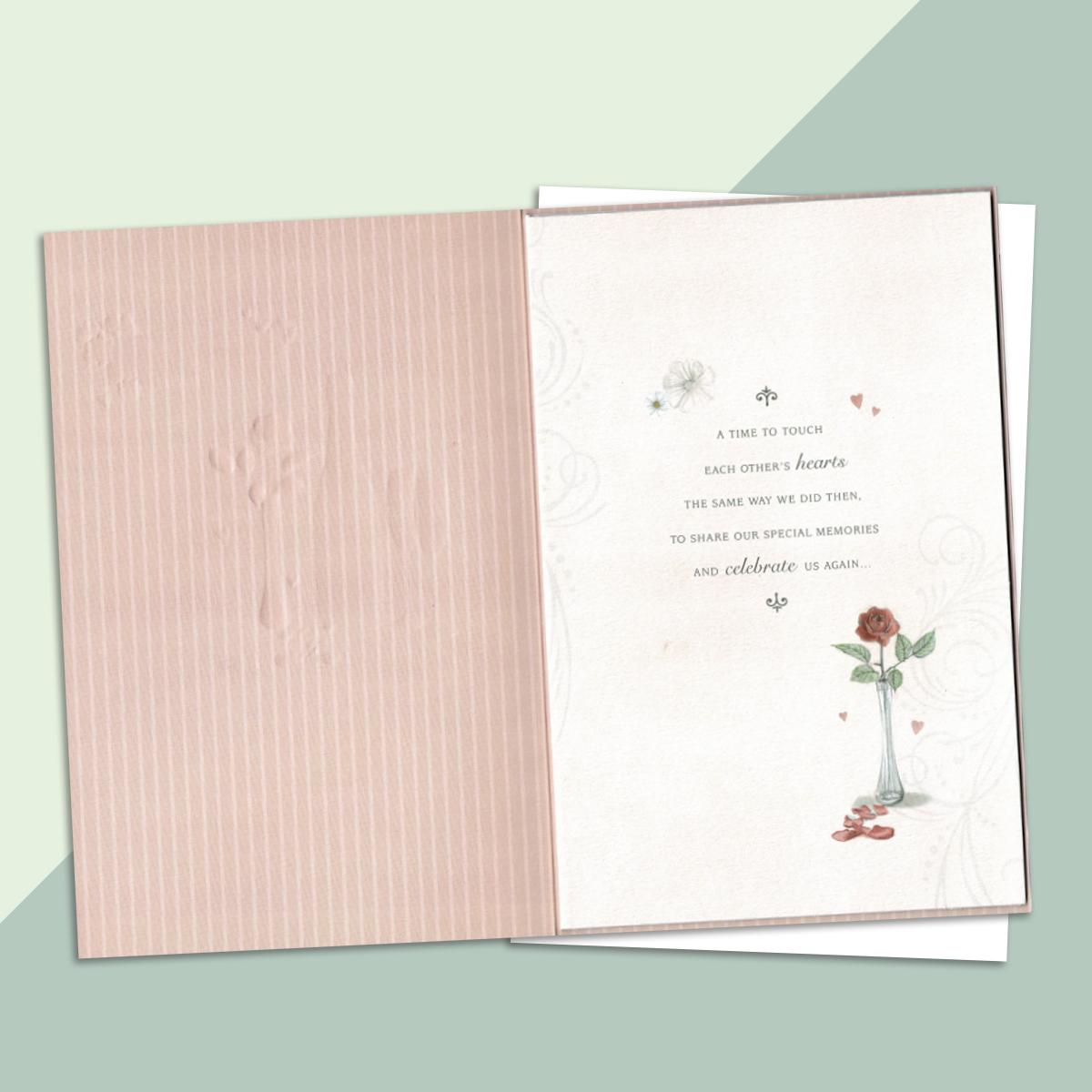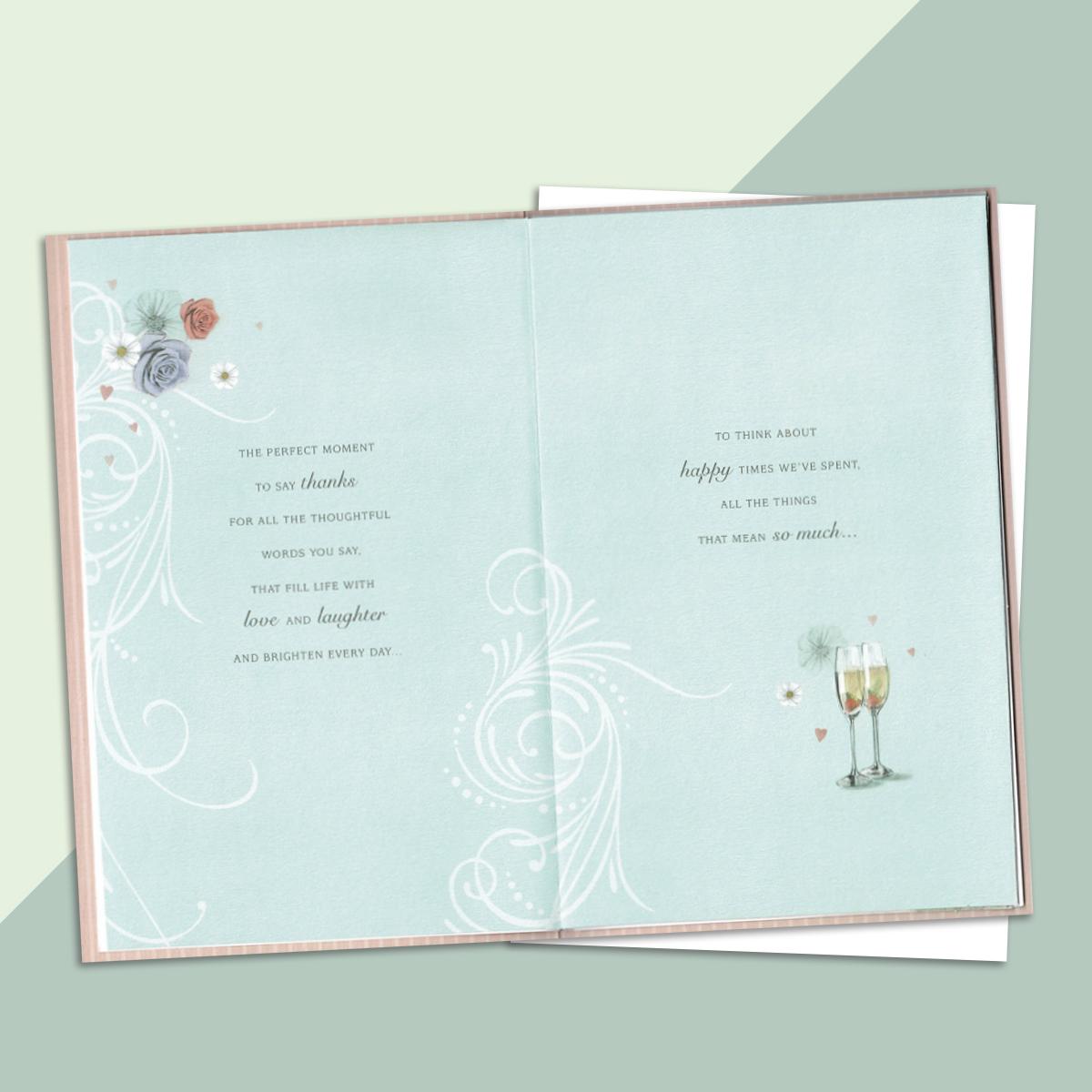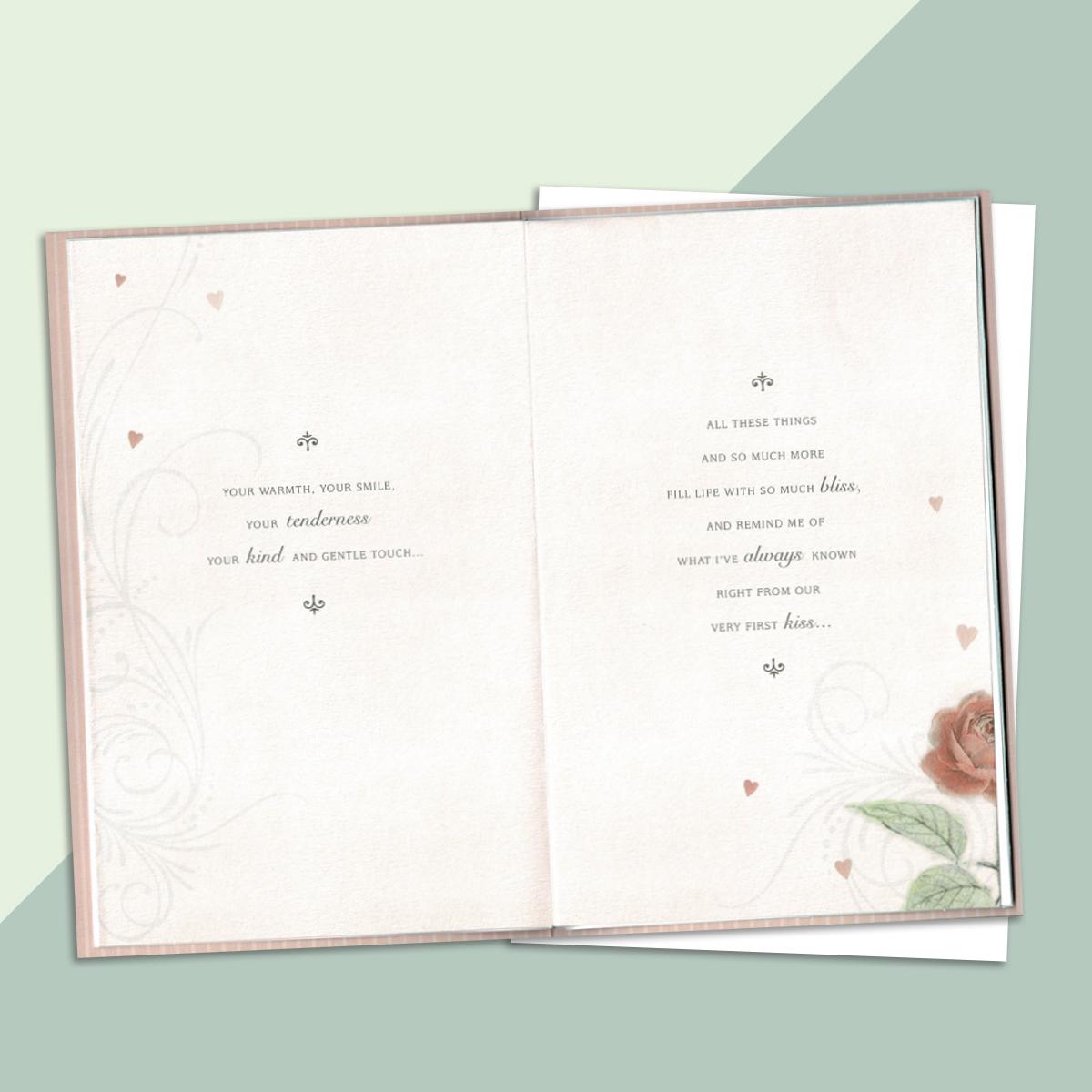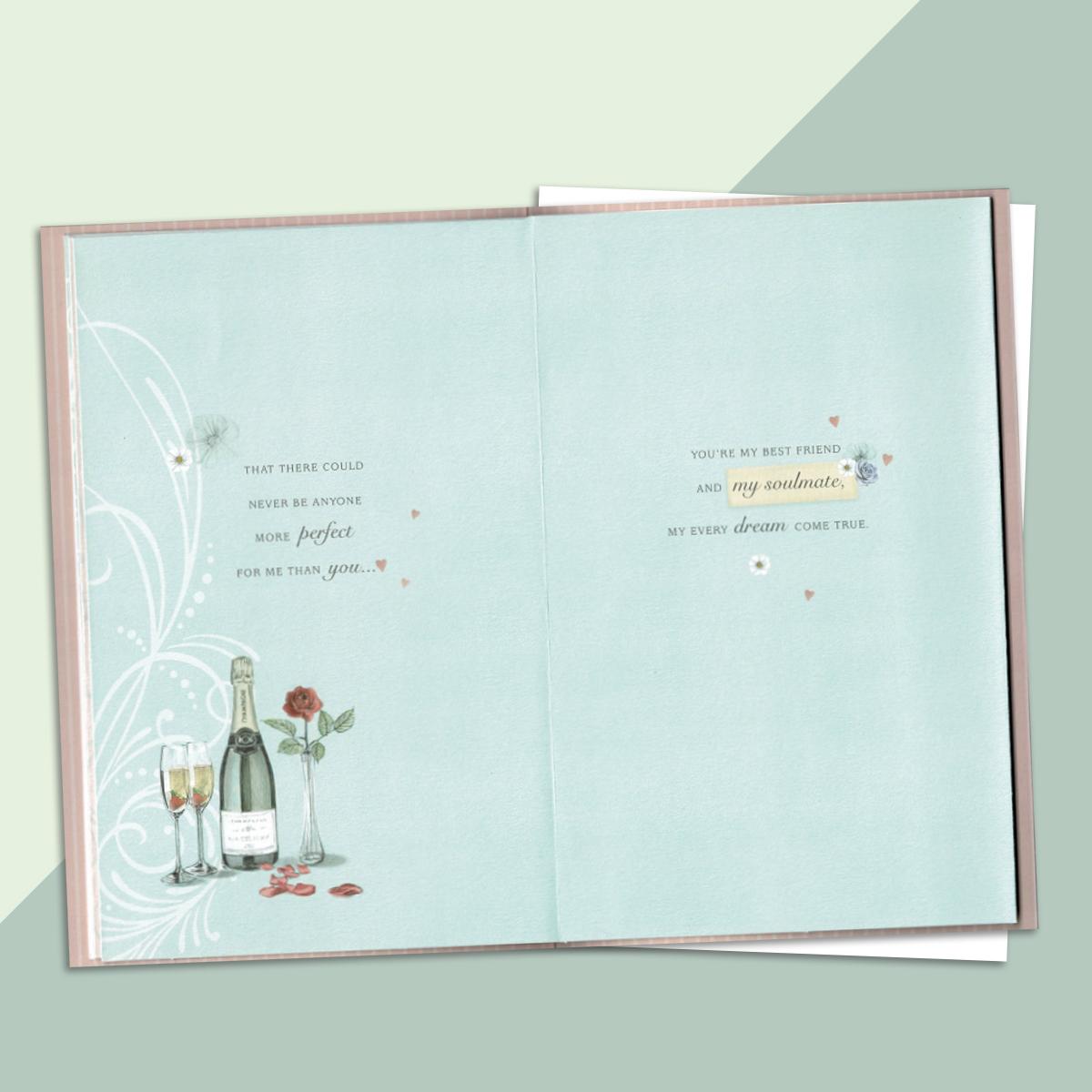 Roll over the image to zoom in
Stunning full colour card with seven pages of sentimental words for a special anniversary.
Envelope Colour - White
Message Inside -
A time to touch
Each other's hearts
The same way we did then,
To share our special memories
And celebrate us again...
The perfect moment
To say thanks
For all the thoughtful
Words you say,
That fill life with
Love and laughter
And brighten every day...
To think about
Happy times we've spent,
All the things
That mean so much...
Your warmth, your smile,
Your tenderness
Your kind and gentle touch...
All these things
And so much more
Fill life with so much bliss,
And remind me of
What I've always known
Right from our
Very first kiss...
That there could
Never be anyone
More perfect
For me than you...
You're my best friend
And my soulmate,
My every dream come true.
Card Size - H 230 mm x W 150 mm or H 9.05 x W 5.90 Inches Approx
Standard Letter Rate